Jumbo bag
Jumbo bag is a container that is made out of fabric that is designed to store or transport dry products.
Products such as dirt, gravel, sand, fertilizer and many more.
Besides it, Jumbo bag are also known as bulk bag or FIBC bag, it's made either coated and uncoated.
Furthermore, they are also safe and hygienic in nature while allowing multiple re-usage.
How to handle
More and more cargo is transport all jumbo bags, which are made in many sizes.
They may be round or square and vary in heights between 100 and 200 cm.
As well as made of an outer layer of woven materials for strength and an inner layer as well.
Transportation is usually done by lifting in loops, and there are bags with one, two or four loops at the top.
Forklift can be used for easy handling while the bags are also transport on pallets.
Furthermore, some are arranged so they may be emptied from the bottom or are just cut open, if not of a re-usable type.
They are very handy for transportation of cargo in powder or any other form, but may also be used for nodule types of products.
lots of raw materials for the industry are transport all jumbo bags, and they are used for products.
The bags may be placed inside cargo containers and, if using fertiliser for instance.
It's easy to put on trucks for direct delivery to farmers.
Jumbo bags are gaining in popularity so fast that there are now conferences for the producers and users.
Jumbo bags are excellent for the handling of granulated cargo.
But during ships' motions in heavy weather, it has been found that the cargo may move the bags and may take a slightly different shape.
If stored tightly together and on top of each other in a boxed cargo hold, this normally does not represent a problem.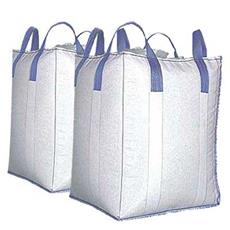 Interested?
Do visit us here!
Address: 24 Tuas Ave 8, Singapore 639239