What is One Ton Bag?
One ton bag are a type of bags which defined by their safe working load (SWL).
Bags which can safely hold on the materials, These bags are popular in some industry companies from all over the world.
They are often used in the building sectors because of their overall strength and conditions.
Hundreds of people which makes them adaptable and ready for any situation. Likewise for all bags are giving out and it is perfect to transport materials.
One Ton bag guide
Besides it, one ton bag is known as bulk bag and is a container for storing any kinds of products.
This can be used for Filling, Unloading, Lifting as well as storage and they weigh much lighter.
There are many categories for example like the jumbo bag.
Bags are useful whereas some companies would like to transport products and also they can recycle as well as reuse the bags again.
Why would you use One ton bag?
We provide any business using FIBC bulk bags. While saving money, we still delivering goods and meeting demands for your production.
Not only that, protecting your process and supply chain.
We offer a wide range of benefits:
Bulk bags can collapse when they're empty, this frees up you or your customers when they need to ship the bags back to your warehouse.
Service provider can verifies the integrity of your bags. They cannot take up more space as others can't be broken down.
Bags are usually cheaper than most of your other container options.
This is especially true when you consider the costs of an items like pallets and drums. Bags could be stored and stacked on what fits what its best for you and your clients.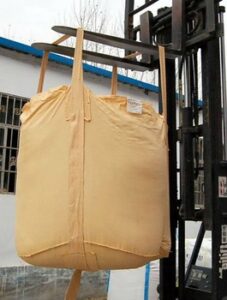 Interested?
Do visit us here!
Address: 24 Tuas Ave 8, Singapore 639239