What is excavators
Excavators is a very useful machine that is effective in the construction industry, and other useful applications.
It consists of supporting the wheels or tracks for the provision of mobility. It provided additional lifting capability and the force for digging.
The modern excavators have been designed such that remains inside the track width during swinging.
As a pioneer in producing hydraulic excavators, we produce the widest range in the world – from one-tonne to ultra-large mining machines.
Types of Excavators
Small on the outside, but big on the inside, they have a comfortable cab and are easy to operate.
The smaller models are easy to transport by trailer and a suitable towing vehicle.
Short-tail swing versions make light work of difficult jobs in confined spaces, likewise as maintenance features make them quick to clean and inspect.
With fast cycle times and efficient hydraulics, our mini excavators make a big impression on the job site.
Our medium excavators focuses on working on all kinds of job sites.
It's commonly used on earth moving and general projects, while larger machines can be used for quarrying.
You may also have passed our ultra-short tail swing excavators on busy road construction sites.
The fact they're so versatile is why they're the most popular machines in our range.
Large machines can operate for 24 hours a day in the most challenging environments.
We've developed a range of machines specifically for quarrying, reinforced with additional features for tough conditions.
We also renowned for the 120- to 800-tonne EX mining models (backhoe or front shovel), which have an exceptional loading and  capacity.
Together with economical engines, on-board satellite systems and easily accessible inspection points
You can rely on large excavators to work reliably, with low running costs.
In Conclusion
We provide our own machines to our clients. Purchase or rent it at any excavator shops. Do not buy it at any untrustable stores.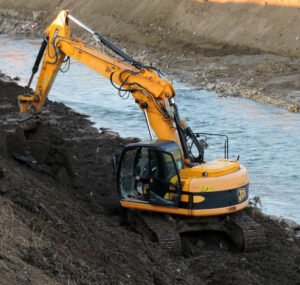 Interested?
Feel free to visit us or contact here!
Address: 24 Tuas Ave 8, Singapore 639239