What exactly is jumbo bag?
Jumbo bag is an industrial container made of flexible fabric that is designed by many companies and transporting dry products, such as sand, fertilizer, and granules of plastic and many more!
It also can weigh up to 1 ton. Using the common method of loading materials that are easily flowable from the site as the bags is cut proof.
It best in transporting materials as it is very durable and reliable.
Storage
As it can contain loads up to as much as one ton, it is the ideal option when storing heavy items.
This makes it ideal for companies in the construction industries.
Where there is a high usage of such materials in its day to day tasks.
Transportation
Due to its ability to withstand heavy loads. This is because they do not take up a lot of space as compared to a container, while also being significantly cheaper as well.
Lastly, as they are available in different shape and sizes.
It makes it a viable option for cost-conscious and price-sensitive.
Companies who are seeking a cost effective way to transport their goods locally or globally.
What can a Jumbo bag do?
Can store more materials
Easily transported
Reused and recycled
It can carry more materials as well as these bags, are different like those other bags and these are the only bags that can store more.
Construction site uses these bags to store materials like bulk goods and many other types of goods.
They are also made of polypropylene materials. It can be recycled as they are made by irgin PP, These bags are good in recycling for fertilizers any many more.
Where to purchase?
You can purchase it at any types of an online store like Alibaba, and many other various types of websites, as well as any stores that is selling it.
Do purchase it from the right stores as well as many other stores some cant be trustable as some bag materials could break easily.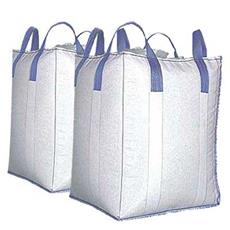 Interested?
Feel free to contact us!
Our Website: https://rockwell.sg/
Address: 24 Tuas Ave 8, Singapore 639239