What is a Jumbo Bag?
Jumbo bags Singapore can be used for filling, unloading and lifting as well as storage and they are weigh much lighter.
This can be recycled whereas these bags will not torn easily.
Many construction sites will actually used to carry and while for others they would use jumbo bag instead.
Jumbo bag can be used in many ways for such purposes. Being an ideal solution for the transportation of dry bulk goods.
However, its increased usage has brought along a new safety issue.
Guides
Jumbo bag would usually have one or more lift loops or straps sewn onto them. They are often lifted by either a forklift or a crane.
Hence, bag straps should be checked before lifting to ensure that it is not frayed or worn out.
Special attention to lifting equipment and technique is also required, along with other safety requirements during the process.
Secondly, efforts must be made in the storage process, especially on the safety side. Extra caution should be exercised when double or triple stacking bags.
Staff on the ground should be conscious of the pitfalls associated with such arrangements and take the necessary precautions against it.
Bags with uneven layouts should not be stacked together. At no point should overloading occur as the bags might burst or topple, creating another set of undesired safety consequences.
Bags can be reused but they must be multi-trip bulk bags with a Safety Factor rating.
Some companies provide cleaning services, including collection, inspection, and cleaning, so that they may be returned for further reuse.
Not only that bags can reuse, it also recycle. Most are made of common plastic that can be repurposed into other plastic products.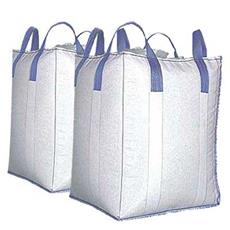 Interested?
If you are interested? Feel free to contact us!
Our Website: https://rockwell.sg/
Address: 24 Tuas Ave 8, Singapore 639239