Tips when using one-ton bags
One ton bags are mainly used for transporting or shipping of dry, flowable products. The industry who using the one ton bag in Singapore does not need to worry about static electricity and one ton bags have high durability, a wide range of use with cheap prices.
Which is the best one ton bags ?
The type of one ton bags mainly defined by what type of heavy duty you need. One ton bag construction means the way the sheets of woven polypropylene are stitched together to form a one ton bag.
 Type 1 One-ton Bag (U-Panel)
U-panel one ton bag is the most common one in the industry. This allows you to use U-Panel during construction work that offers the best way of safety and the best part of it was the durability.
 Type 2 One-ton Bag (Circular)
Circular bags are the most basic and clean one ton bags in the category. it makes from fabric that are not the best but it resembles a square, which is the one that has the right space and the body to move for.
Type 3 One-ton Bag (Four-Panel)
Four-panel one ton bags is the one that you need from holding the shape up with the other side of the bag. The construction company that use the one ton bags required many stitchings is the way to get to work.
The benefits of  buying our one-ton bags
The benefit of using our one-ton bags in construction sites, one ton bag commonly used to carry out the heavy duty of transportation and shipping one of ours. Maintaining a one ton bag is easy when you know where to look and how to inspect the condition of your one-ton bags.
In Rockwell, we provide good quality with best-inspected products such as one-ton bags, safety nets, soundproof sheet and cotton gloves.
If you need helps to find out what the problem is for you to go through the process of contacting Us.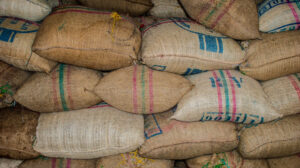 Rockwell Engineering and Equipment Pte Ltd
Address: