What is a one ton bag?
A one-ton bag is an incredibly strong and durable FIBC bulk bag that safely holds over a thousand pounds of materials. Like the "Full yard bag," these bags are extremely economical and it is the perfect way to transport a material over 2,600 pounds.
FIBCs are most often made of thick woven polyethylene or polypropylene, either coated or uncoated. And normally measure around 100 cm or 45–48 inches in diameter and varies in height from 100 cm up to 200 cm or 35 to 80 inches. The capacity is normally around 1000 kg or 2000 lbs, but the larger units can store even more. A bulk bag designed to transport one metric ton of material.
What can it do:
Store heavy materials weighing more than 2,000 pounds. The bag can store many materials.
It can be easily transported
Reused and can be used for recycling.
One ton bags can carry many materials, as these bags are different from those other bags as these are the only bags that can store more than the other bags that weigh lesser than the other FIBC bags.
Construction Sites use them to store materials like bulk goods and other types. Not only that, but they are also made of polypropylene materials
Where to purchase?
You can purchase at any online stores like Taobao and many trusted websites. But, other stores cannot be trusted as some bag materials can be torn easily. Do purchase your bags now.
At Rockwell, we provide you with the best quality of product that we can offer, but,  always remember to buy ur bags from a trusted seller.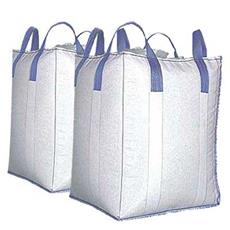 Our Website: https://rockwell.sg/
Address: 24 Tuas Avenue 8 Singapore 639239