Uses of jumbo bag in Singapore?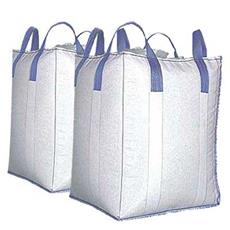 Jumbo bag is usually used by contractors on a construction site to store and transport dry and flowable materials like sand, grains and cement.
How can it help?
Support the modern industry
Provide an efficient way of packing, handling, storing, and transporting
Carry heavy and fine materials in bulk quantities
Jumbo bag Singapore supplier
As a supplier, our aim is to supply our clients with excellent quality bags at lower pricing. We also do quality checking as well to ensure that these bags are stored in the best storage environment so that it does not affect the quality of the bags and can last longer and most importantly, durable.
Transportation of jumbo bags
Transporting and loading is done on either pallet or by lifting it from the loops. These bags come in different lifting loops. The single loop bag is suitable for one-man operation as there is no need for a second man to put the loops on the loader hook. Emptying is made easy by a special opening in the bottom such as a discharge spout, of which there are several options, or by simply cutting it open.
Conclusion
The one-ton bag supplier in Singapore is a necessary supply because of the industry demand and the construction companies need a large amount of jumbo bags to facilitate their daily tasks.
We supply our clients with the best quality of one-ton bags that affordable and durable. This gives us a good reputation as a supplier in the construction industry of Singapore, with low-cost and good quality.
More
If you wish to find out more about jumbo bags and where to get them, you can click here to visit our website or you can click here to contact us.