Jumbo bags supplier
The jumbo bags supplier in Singapore is a necessary supply because of the population; the constructions company needs a right amount of jumbo bags.
The jumbo bags are mostly worn and tear, but the durability is a must for the client because the jumbo bags will carry out heavy duty, such as sands, flowable items. When moving the object using jumbo bags, the bags must be substantial for the weight.
Why Jumbo bags
Jumbo bags known as one-ton bags or bulk bags, the item usage are most carry heavy items.
Jumbo bags have different shape and sizes for a different site and use:
85cmx85cmx75cm
80cmx80cmx70cm
90cmx90cmx100cm
In Singapore, the standard jumbo bags weight has to hold up to 1000 kg of load that must be certified by TUV SUD PSB.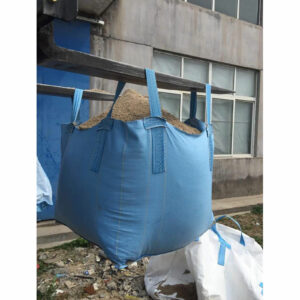 As a jumbo bags supplier
We supply our client the best quality of jumbo bags that are less costly, but with durable materials, this gives us a good reputation in the construction industry that low-cost with good quality by Us.
As we supply jumbo bags with quality checking and best storage environment to keep the bags last and durable, that when the client buy from us and they are able to use the product with quality and safety with lower pricing that helps to cut cost for the client. By providing the quality we earn our reputation.
Why choose us?
Our company mainly provide types of equipment and excavator for construction, and we also do projects like renovation and construction this allows us to keep a high standard of quality equipment standard to ensure the usage.
We keep a high industry standard to maintain the quality and the work done for the client.
Do think about buying equipment? Find Us!
Contact us at Rockwell Singapore