Excavators have always been used for the construction industry.
Excavators have different types and sizes, and each model has different roles to perform the heavy tasks.
The different kind of excavators that are most commonly seen:
Crawler Excavator – Crawler purpose for mining and other heavy duty to lift heavy soil using mechanisms power, is the best alternative to grading or landscaping.
Backhoe Excavator – Backhoe the most commonly used because of widely applicable in different areas, extracting soil in mining or construction site.
Suction Excavator – Suction ables to vacuum away the loose soils with the use of sharp edges of the pipe.
Dragline Excavator – Dragline is more significant in size compared to the others, use on construction sites, due to the heavyweight of the excavator they are mostly transported to location and assembled on the site.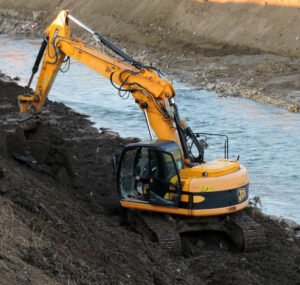 Renting the excavator in Singapore is not Commonly seen as investing in buying new excavators is expensive and for contractors, they need that heavy duty equipment to help them for their projects.
Contractors are mostly small company and in one project there could be multiple contractors doing the same project without equipment and manpower, hence most of the contractors rent for equipment before the project starts by having trusted rental company without giving faulty equipment.
Some contractor may not have professional operators that could operate the machine, therefore, rental equipment and also provide professionally trained worker is a great choice for them.
Rental Service for excavators
Rockwell has always been a great choice and a good reputation for rental service in Singapore.
The construction company has been in the industry for decades, providing professional operators and well-maintained excavator for the clients.
Renting from us the client can require for a well trained professional operator from our company.
Need Excavator Rental Service with professional operators?
Contact Us: Phone: +65 64649347
Address: 24 Tuas Ave 8 Singapore 639239