What is a Jumbo Bag?
The bag can be used for filling, unloading and lifting as well as storage and they are weigh much lighter than the jumbo bag.
This can be recycled whereas these bags will not torn easily.
Many construction sites will actually used to carry and while for others they would use jumbo bag instead.
Usability of Jumbo Bags
Jumbo bag is most commonly found in most construction site. Most of the company choose to use jumbo bags because of the reliable materials.
Using the common method of loading flow able materials from the site.
They are only to use for transporting materials because of the reliability and durability.
Benefits
When it comes to transport food, chemical or pharmaceutical products. The cost can add up quickly.
If your company has worked hard to create a high-quality product, do the research to determine the most efficient way to prepare your merchandise for safe travel.
Different types
Type A
It is made of non-conductive fabrics. Static electricity happens when products move over or rub against the inside surface of the jumbo bag.
Type A can't provide static protection, so we can only use them to transport non-flammable products.
Type B
Similar to Type A. Therefore, type B can't dissipate static electricity. Do not use type B when flammable elements are present around the jumbo bag.
Type C
Made up from non-conductive fabrics interwoven with conductive threads.
We have to connect these conducting threads to a designated ground during discharging and filling process.
Type D
They are specifically designed to safely prevent of static electricity and sparking without connecting to a designated area. We can used Jumbo Bag Type D to safely transport flammable products as well.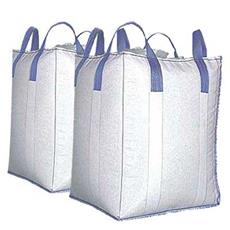 In Conclusion
Rockwell provides good quality jumbo bags that we ensure and tested, require for jumbo bags?
Feel free to contact us and we will provide our services for you.
Our Website: https://rockwell.sg/