Cotton Glove
Cotton glove are for keeping your hands clean as well as protecting our against abrasion.
But they might not be strong enough to handle work with rough and sharp materials.
Can be used for jobs. In any cases, these gloves are neglected for other more expensive material.
Benefits
They are comfortable, cool and absorbent. They will not leave any scratches or fingerprints, naturally biodegradeable, will not melt to your hand, and have good abrasion resistance.
On top of that, they are inexpensive compared to advanced fiber options.
Common form of hand protection
Cotton work glove is a type of hand protection commonly used by workers for protection at work.
Unlike any other forms of work gloves, cotton gloves are inexpensive and naturally biodegradeable.
Hence, the use of cotton gloves is much more cost effective as compared to other fibre gloves.
In order to ensure that the gloves provided workers to meet the required standards with accordance of WSH regulations, all gloves should be inspected and assessed before use.
Inspection
Inspectors can be assigned to conduct a test to determine the presence of pinholes using pinhole detection and screening machine.
By doing so, it ensures that there is no pinholes which may lead to contamination and through the injection of compressed dried air into the glove.
Handling and care
This can be washed and dried. With its high tenacity, a large number of gloves can be loaded once, making the washing process to be convenient.
In addition, cotton fiber can be dried by using machine dryers. One thing to take note, when handling the wash is to ensure that the water temperature should not be that high to prevent shrinking of gloves.
The recommended settings is at 40-degree Celsius to prolong the life of cotton glove.
Where to buy cotton gloves?
You can buy cotton gloves anywhere. A local hardware store, a gas station or Amazon will carry the similar styles.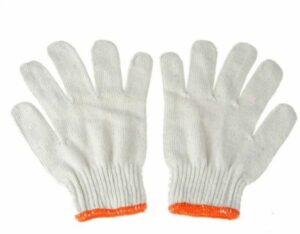 Interested?
Feel free to contact us and we will provide our services for you!
Our Website: https://rockwell.sg/
Address: 24 Tuas Ave 8, Singapore 639239
Tel: +65-6464 9347