Who uses Jumbo bags?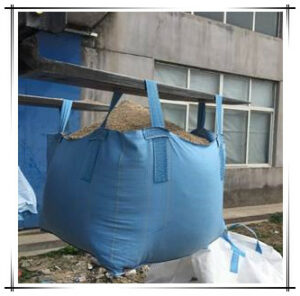 Jumbo bags are low cost, durable, non-toxic and high in load capacity. It is one of the common packaging option use by various industries. Some industry users include:
Agriculture & Food packaging
Pharmaceutical
Construction & Engineering
Agriculture & Food packaging
Jumbo bags supplier supplying to the agriculture industry needs to ensure that bags they provide are of "Food grade" quality. Food grade jumbo bags are made with 100% virgin polypropylene resin. Meanwhile, normal grade jumbo bags contain recycled material that may contaminate food product. Therefore, businesses can safely transport their products in these food safe packaging without worrying about any possible form of food contamination.
Jumbo bags supplier manufactures food grade jumbo bags in strictly controlled facilities. Manufacturing facilities maintain proper ventilation 24/7. Above all, it also carries out frequent pest control. This ensures that jumbo bags are manufactured in a clean and well-controlled environment.
Pharmaceutical
Jumbo bags are resistant to chemicals ie. acids. Therefore, this makes it a safe packaging option for the pharmaceutical industry. In addition, it is non-toxic. Hence, it reduces any possible chances of contamination or chemical reactions to pharmaceutical products.
Construction & Engineering
Jumbo bags for construction industry comes in many forms, namely, U-panel, Circular and 4-Panel. There are four baffles on each corner of the jumbo bag. The baffle provides support, which stabilizes the bag. Furthermore, it allows the bag to hold its shape regardless of the type of product filled in it.
In addition, bags are easily stackable. Thus, this minimises storage space use to store construction materials like sand and cement. Therefore, easy movement and handling is possible with the strong structure of jumbo bags.
Purchase your first batch of Jumbo bags with us!
At Rockwell, we supply jumbo bags of the best quality to our clients. Our jumbo bags are manufacture in a well-controlled environment. Above all, hygiene standards are consistently maintain as well. We aim to provide our client with jumbo bags that are low cost and durable.
Contact us at Rockwell Singapore, we would be happy to be at your service!