Introduction
Excavators are a great options for most construction tasks. However, it is important to ensure safety when using them as it can lead to severe consequences if used incorrectly. This guide aims at providing some simple tips during operation to achieve this aim.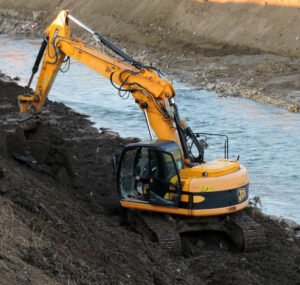 Tip #1 : Provide appropriate training
Providing the appropriate training to employees on how to operate the machines is crucial. This is because it forms the foundation of knowledge for them to operate the excavator safely and successfully. Improper training will indubitably lead to high risks on the work ground for all involved. Besides sending workers for courses to get the initial license, it is important to regularly send them for courses to continuously improve their knowledge of the relevant machines.
Tip #2 : Follow safety guidelines
Without workers with the expertise to operate the machines, the task cannot be completed on a timely basis. They also determine how well the task is done. Hence, safety and well-being of them is important. This can be achieved by following the relevant safety guidelines for the tasks given and machines operated. Basic measures can include simple steps such as wearing the necessary PPEs for every task. Others can include ensuring good machine functionality, following guidelines on the ground and being self-aware of potential dangers to yourself and others around you. Report any safety lapses and oversights observed to your superiors immediately.
Tip #3 : Understanding your equipment and surroundings
Besides ensuring good machine functionality, one must also be aware of the limitations of each equipment. They should only be used for its intended and recommended purpose. This is particularly so for larger sized excavators where a miscue when swinging the arm may lead to serious consequences for the workers, organisations and tasks involved. Lastly, workers on the ground should also pay attention to their surroundings to ensure that the machines can be utilized effectively. An example include taking note of the ground terrain, whether is the work done on steep or flat slopes.
About us
At Rockwell, we provide rental of excavators of various types to our clients. We aim to provide our clients with excavators that are affordable and suited for their business needs.
Contact us at Rockwell Singapore, we would be happy to be at your service!