As a Jumbo bag supplier in Singapore
Jumbo bag supplier in Singapore provides customers with large amount of great quality bags without getting the price of the bags high. One of these supplier is call Rockwell.
Jumbo bag supplier ensures that their bag is kept in a safe and dry environment in the storeroom, providing the best storage and top quality jumbo bags within a specific period of time to keep the bags last and durable, so when the client get from us, they are able to use the product safely with lower pricing.
We also supply our client the best quality of jumbo bags that are less costly, but with durable materials, this gives us a good reputation in the construction industry that low-cost with good quality by us.
When the client buy from us and they are able to use the product with quality and safety with lower pricing that helps to cut cost for the client. By providing the quality we earn our reputation.
Supplier's assurance
Supplier have to assure customers with delivering goods on time, making sure that their bags are made to rigorous, industry-approved standards in modern facilities as well as ensuring top quality products consistently.
Usage of jumbo bag
In order to get the right model of jumbo bag from their supplier, there are actually many kinds of  bag that have different usage. One most common jumbo bags have anti-static materials to prevent the electrical spark while releasing the flowable materials.
They are different sizes of jumbo bags:
85cmx85cmx75cm
80cmx80cmx70cm
90cmx90cmx100cm
To read more please refer to this.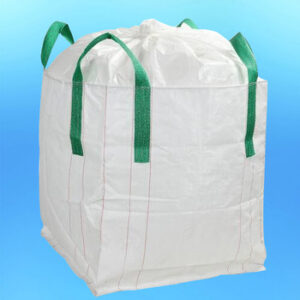 Why choose us?
Our company mainly supplies different types of equipment like jumbo bags and excavator for construction, also, we do projects like renovation and construction, this allows us to keep a high standard of quality equipment standard to ensure the usage.
Having thoughts on getting any of the equipment? Find Us at Rockwell Singapore!
Or you can contact us at:
Rockwell Engineering and Equipment Pte Ltd
Tel: +65-6464 9347
Tel: +65-9673 6302
Address:
24 Tuas Avenue 8 Singapore 639239