Cotton gloves are useful personal protective equipment for any construction job. They provide good protection against abrasions and a must-have for basic construction tasks. Below are the platforms where you could purchase a pair for your business needs: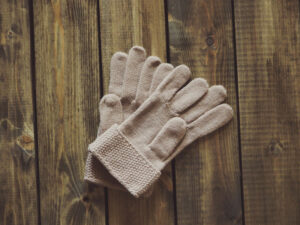 Online:
Due to the rapid growth of technology, businesses have increasingly turned towards online platforms as an additional means of selling their goods. Some major platforms include: Company and third party sites such as Qoo10, Taobao or Amazon.
These platforms provide time-saving benefits due to increased convenience, as everything can be done with a click of a button. It also allows for easier comparison between other similar stores or products on the web.
However, it brings about several downsides. Firstly, there is a risk of inaccurate representation of products as you are unable to physically examine the product before purchasing it. Secondly, a key issue also pertains to shipping whereby you will need the wait for shipping to reach you after placing your order online. Depending on where the online store sources its inventory from, this process may take anything from a few days to weeks. This might frustrate the customer and negates the benefits brought by online shopping.
Offline:
Another mode of purchase is through offline means such as hardware stores. A key benefit over online sources is the availability of stock, as well as the ability to feel the products. This may be more suitable for gloves whereby the end user might prefer to feel the product before buying it. However, it brings about a different set of downsides. Since there is limitations of availability of offline shops and each shop has a limitation of space, there may be a less variety offered for the products. In addition, products also tend to cost more in comparison to online platforms. This may be a concern to price conscious buyers.
Conclusion:
At Rockwell, we aim to provide top quality cotton gloves for your construction needs. We will ensure that you will receive the best and most durable materials at a competitive price.