Why cotton gloves are used in your daily life
With the increasing number of people using cut-resistant gloves and inherently flame resistant gloves, people tend to overlook the basic gloves of all, the cotton gloves.
Cotton gloves are the basic, go to gloves for people who need to do a quick job that requires protection on their hands. It is inexpensive and also multi-functional. Cotton gloves use to minimize incidents on the field. Despite its lack of protection that people frequently see, they overlook the stuff that the cotton gloves will be able to provide.
In the line of heavy-duty work where friction upon contact with tools might cause blisters and cuts on hand, cotton gloves can be a quick, simple fix that prevents all these from happening. Cotton gloves are also cool, comfortable and absorbent. To top it all, cotton gloves are also naturally biodegradable.
Now if you're worried about the grip you'll be having after wearing those cotton gloves, fret not as there are multi ways that you can enhance the grip on the gloves on your own. There are things such as coated paint cotton gloves or PVC dotted cotton gloves that give further protection to your hands.
Cotton gloves have been used in inspection in automotive, manufacturing, and assembly industries because cotton gloves don't leave fingerprints. Cotton gloves will prevent contamination of oils and moisture from your skin and furthermore will not leave a scratch or damage any parts.
Where to buy cotton gloves?
Realistically, you can find cotton gloves anywhere. You can get cotton gloves from hardware stores, supermarkets and gas station. However, the quality of cotton gloves might differ. At Rockwell Engineering and Equipment, we deal with equipments day to day that requires hand protection. Thus, we make sure that we have the cotton gloves that provide long lasting durability and carry the essential protection even after long-term usage.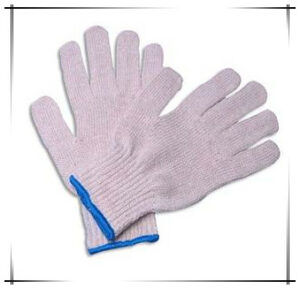 Get them here now!
With a team of close-knitted staff and skill operators, we can respond to your needs immediately.
Don't hesitate to send in your inquires for further information.