Cotton Gloves Tips
Cotton gloves are commonly used for performing quality inspections, such as valeting and light handling applications.
It oppose abrasions whilst enhancing grip. They are often made from a blend of polyester and cotton.
How does it made of?
It can be made from either option, which are called knitted or cut-and-sewn, respectively.
There are three cons to cut-and-sewn gloves:
Wasted Fabric
Labor Intensive
Stitching Results
Tricks
The usage on wearing a cotton glove is to protect the hand from getting injured, but some special case people using it to keep warm.
This is mostly used on construction site or wood cutting.
Having high GSM "The thickness" the glove could protect from a minor sharp object and heated object.
Why high GSM do not suitable for all users, high gsm could stand heavy tearing.
The higher it would be expensive, do note that which type of work you doing. Choose the right glove do not over buy the glove for normal usage.
Examples
Firstly, the gloves provide basic protection and are easy to clean up after using, and able last for a 4-5 year for normal usage.
Secondly, Workers use the glove in a construction site to protect their hand while carrying heavy materials.
Normally the glove on-site changes weekly due to high usage.
Importance
It is important to wear gloves when working with hazardous chemicals and other materials because they protect our hands from infection and contamination.
Nitrile gloves protect against most chemicals and infectious agents.
Rubber gloves protect against mild corrosive material.
Neoprene gloves protect against most solvents, oils, and mild corrosive materials.
Avoid latex gloves as many people are allergic or develop allergies to this material.
When to wear?
Wear it when it has infectious, radioactive materials and chemicals.
When NOT to wear?
Do not wear when touching common surfaces, such as telephones, computers, door knobs, and elevator buttons, or that may be touched without gloves by others.
Not only that, Outside of the lab as well.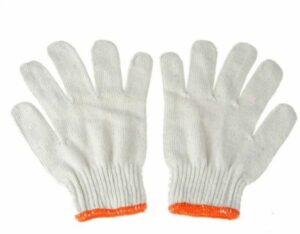 Interested?
Do visit us for more information
Our Website: https://rockwell.sg/
Address: 24 Tuas Ave 8, Singapore 639239