Description of Cotton gloves.
Cotton gloves are cheap and reliable due to the natural material used for making it; the gloves have long last durability and protection for the hand from scratch.
The cotton glove has been demand and improves to meet the demand of user such as protection, waterproof, cut resistance, keeping warm, each application has been using on a different industry.
The cotton work gloves are used in the construction industry also called Cotton gloves, without changing the name the cotton glove had a different type similar to durability but counted in GSM.
The higher of the GSM, the more tick and durable for the cotton glove.
GSM Type:
700 GSM – a Standard pair of work glove uses in electronic stores.
750 GSM – a more tick standard work glove this could protect workers hand.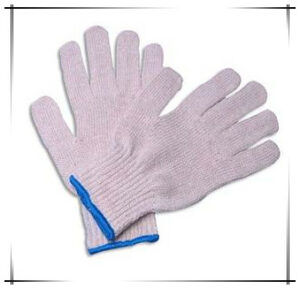 The usage of the cotton glove in Singapore are mostly for construction and electronic stores, and the construction company uses cotton glove because of cheap and minimal protection for works.
The market in Singapore uses a large number of cotton gloves in various size and buyers would like to purchase at a low price with high GSM, One of the most important buyers are the companies that are doing the construction projects, the contractors need a large amount cotton glove weekly due to the frequent usage.
In Singapore, one of the cotton glove supplier Rockwell is one of the best-trusted suppliers to provide quality work gloves for the customer with the lowest price in the industry.
Tips about taking care of cotton glove.
Do not wash the glove every day after usage.
Washing the glove with warm water and use with detergent.
Dry up under the sun.
Do not pull the cotton with force while washing
Place it in a bag while not using to prevent oxides.