What is a one ton bags
A one ton bags may also be called bulk bags, jumbo bags, different name are used in industry. The functional design of one ton bag helps to carry flowable objects, each one-ton bag has different dimensions and sizes this allow more choice to choose from to the customer.
The function of the one ton bags
One Ton bag is used for movable objects are commonly used in the construction sites and also farms that are using the one ton bags to move seed and fertiliser.
The one ton bag can withstand 1000kgs with capacities such as foods and sands, the agricultural and industrials products are mostly small and take time carry from one location to another. By using one-ton bags, the transport is more efficient than loading to the trucks the bags are more organised when placing on the trucks.
The one ton bag must be certified for carrying more than 500kg, the filling of bulk bags must not exceed 40 inches this is to consider the safety of transportation.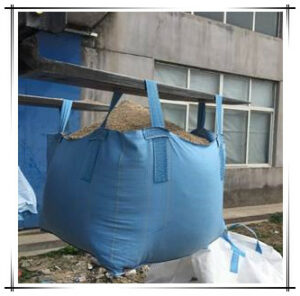 In the picture, the one-ton bag has been carry by a hook the only way to transport is using the fork truck for moving the full one-ton bag.
In Singapore, the one-ton bag is also called jumbo bags as the industry only recognises them as one item. The supply of jumbo bags are in demand in Singapore the market of using jumbo bags has grown up with the function of jumbo bags.
The usage of jumbo bags is moving objects from one location to another and Singapore is smaller using the jumbo bags can be more effective and less costly for the company.
The improved one ton bag can discharge the materials from under by handing the bag, and the discharge enables the operator to spend less time landing the bag onto the floor.
At Rockwell, high-quality Bulk bags/Jumbo bags/ One-ton bags and offer the cheaper price to our customer with the different range of bags.
Contact us today at 6464 9347 / Rockwell
Location at: 24 Tuas Avenue 8 Singapore 639239