Cotton Glove
Cotton hand gloves also are known as cotton gloves or cotton work gloves, and the hand gloves are used in our daily lives and mostly for workers who are in the construction sites.
The company that uses a large number of cotton gloves are construction company known as contractors, and the company has a tremendous amount of workers that need to be equipped with cotton gloves using it to protect during moving of large and heavy object in the site.
Standard of Cotton Glove
The protection law of cotton gloves are not available but there is a standard that the contractors must follow, there are many types of gloves with different GSM (grams per square metre) use to measure the weight of fabric on gloves, the higher GSM the ticker of fabric and the price of the glove will be higher.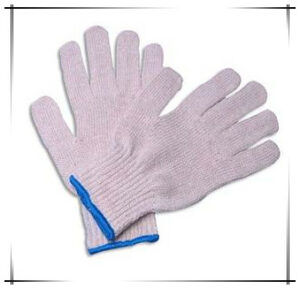 In Singapore, 700 gsm and 750 gsm are the most common cotton gloves in the market, and the work gloves are available to buy in any electronic stores and online stores.
The cotton glove supplier has been a competitive business because of the pricing and suppliers may getting their cotton work glove at the same manufacturer.
Selling of Cotton Glove
Getting cotton glove with an excellent standard fabric and the quality must be maintained well before selling to customers is a hard task.
Rockwell Engineering has been a supplier for jumbo bags and cotton gloves with an excellent reputation with both the price and quality of work gloves. With the quality selling of cotton glove, the client has been using it for years, and the newly improved gloves are in the market with more protection and fiction while carrying items.
The cotton glove is mange in a storeroom with natural wind ventilation using this method the cotton glove is not easily degraded, and a well maintained and clean cotton glove can last longer.