What exactly is a bulk bag and jumbo bag
A bulk bag and a jumbo bag are the same. It is just the way you are comfortable calling them in.  They can also be called as a tonne bag or dumpy bags.
What are bulk bags and jumbo bags made out of?
Both bulk bags and jumbo bags are made out of 100% Virgin, Petroleum base product.
What is the difference between a bulk bag and a jumbo bag?
The difference between these two bags in the industry is known as the FIBC or flexible Intermediate Bulk Containers. They can also be called as bulk sacks or big bags.
They can carry approximately 1000 times on their own weight and are large in their sizes. Also, they are generally shaped like drums or boxes.
What can you store in it?
As one can store heavy goods and the other has a different type of bag and which can cost a lot.
Both bags are good in their own ways and usually, they are harder to find as there are limited stocks available.
Compared between both bags, bulk bags cannot carry as much as a jumbo bag.
If you want to purchase them, we recommend buying from a trusted website instead of  Taobao as they can be made out of different materials and cannot weigh more than the normal amount of the items that u want to store in it.
A good thing about them is that they are recyclable if you handle them with care by using them the right way and not misuse it and you will not need to worry about where to buy these suppliers. Start taking care now before it's too late!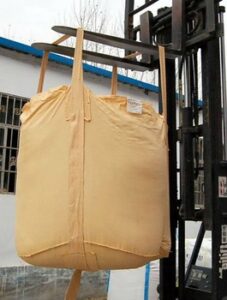 Contact us
If you want to know more, you can click here to visit our website, or you can click here to start chatting with us!