One ton bulk bags are known as FIBC bags as well.
It is designed to transport one metric ton (0.98 long tons; 1.1 short tons) of material will itself only weigh 5–7 lb (2.3–3.2 kg). Transporting and loading are done on either pallet or by lifting it from the loops.
These bulk bags are like other FIBC bags, and it is used for storing goods as well as transporting goods. These single A single bulk bag can replace a pallet of sacks, requiring less cost and fewer materials. These bags can store many essential goods it can be reusable as well, and it can store heavier goods as well just like the polypropylene bags. And these bags are good as it can store heavy materials as long as we take 100% care of these bags.
These bags are made of PVC rubber as well as it is stretchable. Normally, most of the bulk bags are reusable as well as it can be recycled again. As for polypropylene bags, it is resistant to midew. This bag also has moderate resistance to the heat. These woven materials are stronger and of higher quality, because the layers are woven over and under each other.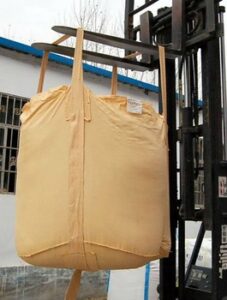 Many people would still prefer this as it is similar to the polypropylene bags compared to others the rest of the bags are not in good quality as well as it cannot store any other materials and it cant be recycled.
Some of the bags storing those materials inside the bags the bag breaks and it cants last for a prolonged time.
Do purchase your bags with us now. At Rockwell, we provide the best service we can do visit our website now to purchase your bags now with us.
More
If you want to know more, you can click here to visit our website!