Rockwell engineering as a one ton bag supplier in Singapore.
One ton bag supplier in Singapore is competitive due to market size and quality of bags.
Rockwell engineering that has been working on construction equipment and excavator rentals with professional operators. In Singapore, one ton bag has been in the industry of construction used for carrying heavy flowable materials from site to site, because of the usage and safety that one ton bag provides. We provide well maintain and durable bags for our client.
Rockwell understands that contractors require their construction materials to be durable or the costs will add up. Our strict contracts with our factory suppliers in China ensure that you will receive the best and most durable materials at a competitive price.
Are one-ton bags useful?
One ton bags provide transportation for flowable during construction workers could use it to transport sand, and the one ton bag can be used to store flowable in shape. One ton bags protect the workers from being injured during transport, and when the filling of one ton bags can locate less human resources.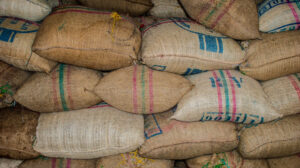 The different type of one ton bags
The market has the other kind of one ton bags and naming too such as Bulk bags, Jumbo bags. The manufacturers have been improving the bags design and also the materials of making one ton bags, some bags are antistatics, and there are able to unload materials under the bag. With the durable material used for manufacturing the one ton bag can carry up to 3 tons, providing quality with reasonable pricing.
If you intend to buy one ton bags in Singapore, contact us Rockwell Engineering for quotation we ensure that providing good quality and reasonable price for you!
Call us right now :Tel: +65-6464 9347
Address: