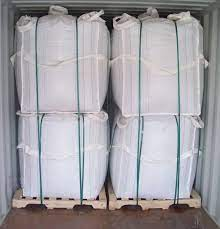 How to get a jumbo bag. Do you know how to find Jumbo bag suppliers in Singapore?
We all know that construction companies need to do their work. They also need to do Jumbo bags. Why as they help to store the dirt and soil when removing it from the ground. To also transport the waste out of the work site as they need to complete construction projects and to finish it on time.
But there is a catch to all this for wanting to have a jumbo bag. Do construction companies even know where to purchase from a factory or on the internet?
But first, you might have to come up with what type of jumbo bag. You need to have in terms of quality and condition. If you want a resistance that doesn't cause wear and tear when using it. The most important thing would be to find jumbo bag suppliers in the facility that can supply you with jumbo bags.
You can do this all day when searching for it on the internet. But the truth is that you need to rush as you need it immediately for you to complete your task.
You are in luck as you can visit the ABP Pte Ltd website to get jumbo bags. They have a lot of experience in bulking products for the past 20 years and provide the best customer service.
They are the supplier of jumbo bags so, I think you should get one from them. For their service, they always deliver the product on time during seasonal marketing. They offer top-quality products which are certified and approved by the industry. For availability, they have given solutions where customers can store their bags in their facility inside the warehouse.
They also do customization which allows their customers for them to particularly specify the type of bag on the shape and size, they need for their construction or work.
You want to get another jumbo bag from a different company, other than the one recommended. You can go to Rockwell's website as they offer jumbo bags for sale. If you want to purchase from them instead.