What is jumbo bag?
Jumbo bag is an industrial container specially made using flexible fabric for storing and transporting dry, flowable products, such as sand, fertilizer, and grains. These bags hold in high esteem in the food production and pharmaceutical industry.
What material do they use to make jumbo bag?
The container are most often made of thick woven polyethylene or polypropylene, either coated or uncoated, it normally measures around 100 cm  in diameter and varies in height from 100 cm up to 200 cm.
Its capacity is normally around 1000 kg but the larger units can store even more. A bulk bag designed to transport one metric ton of material.
What is Jumbo bag for ?
Jumbo bags is mainly for transporting and loading, it is always either using pallets or by lifting it from the loops. These jumbo bags usually provide efficient way of packing, handling, transporting and storing of heavy, lumpy and fine materials such as sand, grains and cement.
Some benefits of jumbo bag
Jumbo bag is the ideal solution for the temporary storage and also transportation of dry bulk goods. This includes powders, mineral ores, aggregates and other ingredients.
These jumbo bags have their own benefits that includes:
They are highly cost-effective packaging
Easy to handle and optimizes client's logistics
They fully comply with strict hygiene standards for food as well as pharma applications
Safe to carry up to a thousand times of its own weight
They have low weight and minimal space, this can help save on warehousing
Helps to minimize waste flow
Can recycle and recondition
Customizable to your own preference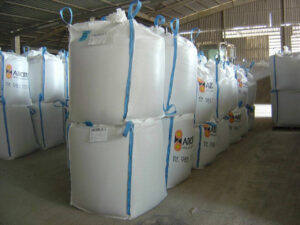 Looking for manufacturers for jumbo bag? You have found the right place! Here in Rockwell Engineering and Equipment Pte Ltd, we provide the best quality materials as well as the best team to assist you ! Feel free to contact us or drop by at :
Rockwell Engineering and Equipment Pte Ltd
Tel: +65-6464 9347
Tel: +65-9673 6302
Address: