What are they?
Jumbo bag is a made of woven material specially designed to store and transport dry and flowable materials such as grains, cement and sand. They are commonly used and seen using among contractors at a construction site.
Jumbo bag is the ideal solution for the temporary storage and also transporting, it is always either using pallets or by lifting it from the loops.
Different types of jumbo bag
Woven Jumbo bag – They are usually high in strength, light weight and have a optimum finish. It is manufactured using the best quality conductive threads and modern technology to keep up with industry standards.
One Ton bag – This bags are usually antistatic, and prevents leakage problems as well as wear and tear.
Box bag – Box bags are usually made of  high grade polypropylene and advanced technology. They are very cost-effective, high in clarity, retains moist
Benefits of jumbo bag
Highly cost-effective packaging
Helps in optimizing waste flow
Able to recycle and recondition
Low in weight and require only little amount of space for storing
Safe to carry goods that is up to thousand times its own weight.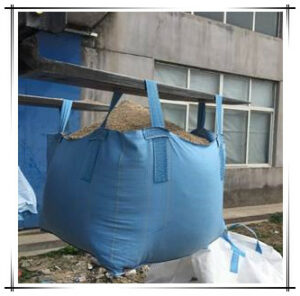 Where to find them?
You can find jumbo bag at many places like Taobao, Alibaba, Shopee etc. However, you can't be sure of the quality of the jumbo bags they are selling and whether it is suitable for you to store the heavy materials. So here in Rockwell Engineering & Equipment Pte Ltd, we can 100% assure you that our jumbo bags are made of top notch quality and at a very affordable price.
Looking for jumbo bags? You are in the right place! Click here to view the different types of jumbo bags we have, or you can also visit us or drop us a call at :
Address:
24 Tuas Avenue 8 Singapore 639239
Tel: +65-6464 9347
Tel: +65-9673 6302