What is One Ton Bags?
One ton bag is a form of storage carrier that transports bulk products such as sand, cement and fertiliser, etc, from one point to another. Other common names are jumbo bag, bulk bag and FIBC bag. Despite being lightweight, these storage carrier are high in strength, capable of carrying large capacity of products.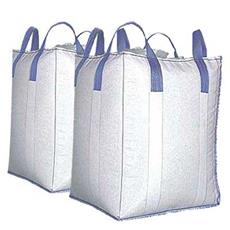 Easy transportation
Previously, businesses use dump trucks to deliver their bulk and flowable substances, without any proper storage system. Delivered products are dump or pile up on the ground without any cover. Often times, other substances from the surrounding environment may contaminate the product due to the absence of proper packaging.
The introduction of one ton bags into the market provides businesses with a more efficient way of handling and transporting these heavy and fine products. More products can be loaded on to delivery trucks when they are properly packaged. This will reduce the number of round trips made for each delivery. Businesses will not have to worry about insufficient spaces on dump trucks limiting the amount they transport each time. In addition, the delivery truck can deliver different kinds of product in a single trip.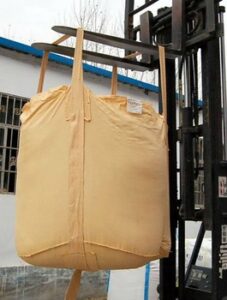 It also minimises spillage which often occurs when businesses deliver with open-top dump trucks. The "wings" allows forklifts to easily lift up the storage carrier and move it on to a pallet for convenient movement.
Durability and low cost
These specially designed carriers contains conductive threads of woven polypropylene material. Hence, they are highly resistant against flammable gases, wear and tear, which minimises any possible leakage accidents. In addition, they are environmentally friendly as they can be cleaned easily for multiple usage.
Polypropylene, the main material used to manufacture this carriers is one of the cheapest plastics and is easily available.
Its high durability and low cost makes it an affordable packaging option for businesses.