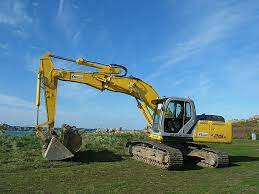 On how an excavator works, do you know how to run it or use one?
I'm sure you've heard about it before. You've seen it up close once outside you're HDB or when traveling to other places while on the road. We can just find out for ourselves what they are by researching online.
On Wikipedia or borrow a library book containing information about it and its function.
But do you know how to operate yourself, when it comes to using it during your work? I'm sure you got so many questions on this topic like what is the schematics of the excavator.
How do you turn it on when using it and also how to refill the fuel of the excavator to regain power?
In my opinion when it comes to finding a solution and you are a beginner who doesn't want to read books. I suggest that you should go check out this website called National Plant and Equipment.
This company started in 1987 and they specialize in earthmoving equipment that can be used for mining and other construction-related jobs.
This is what they wrote about how excavators work and how to use them.
For fuel to power the excavator, its main source is diesel. Diesel is a type of liquid fuel that the excavator needs as a power source other than petroleum which is only for transportation like cars, buses, and motorcycles.
They stated about the steering wheel and lever on how to drive the digging excavator. Which you need to know about, how to move forward and backward when using it. Other parts of it explained like the arm of the excavator, talks about the different components including the bucket.
Even talking about tracks as well. If you want to rent one, you can also go to the Rockwell website.