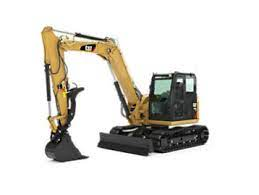 Do you even know how to rent an excavator other than knowing the price itself?
We all know what we think about when it comes to renting one of the excavators from Rockwell. But you don't understand the first thing about what services they offer to their customers. When it comes to excavator rental do you also know which one you want to rent?
You might know what the company is all about based on its website.
You might know their background, services, and what the company does when going the extra mile to please their customers. But this doesn't count as you being an expert. You need to ask them about the range of excavators they have at their disposal. Also whether it is available to rent right away.
If you are searching for a specific excavator, I suggest that you plan on the type of excavator you need before you rent from them.
It could be anything depending on the size, its function, and what it can do to benefit your work. Once you've done planning, the next phase would be to look at the different types of excavators on their website.
What excavators Rockwell has are:
SK 40 SR
SK 115 SR
SK 135
SK 200
U10 Excavator
U30 Excavator
U50 Excavator
CAT 307E
TNB-3MB
TNB-4M
TNB-5m
TNB-7E
The most important thing to do when looking at the excavators is to see the information on the function and their use to match the description of the excavator you want to rent.
After looking at their catalog, you should contact them to inform them of the reason you want to rent it from their company.
Tips on renting an Excavators are:
State the type of excavator you need
Tell them the duration of how long you're going to use it.
The size and model in which you're going to rent.
For my advice, you will need to have their quotation to know the cost of the model, for you to decide on whether you can pay for their services and the rent as well.
If you want to find their quotation for rental, here is their website.