Excavator Rental in Singapore
Do you have an upcoming construction project and you will require excavator Singapore rental? If that is the case, take a minute of your time to finish this article. This article will provide extensive and crucial information.
We believe that most construction projects require an excavator to carry out. Thus, sourcing of quality and good condition excavator is extremely important.
Before we begin, Rockwell Engineering & Equipment Pte Ltd. provides excavator Singapore rental. Our excavators' pricing is affordable and reasonable. Furthermore, our excavators are fully functioning and are capable to assist with your projects.
If you are intending to purchase a pristine, unused excavator, think twice. The smallest excavator would cost over $80,000, why spend unnecessary cost instead of maximizing your profits?
Although purchasing your own excavator have its own benefits, for instance, if you constantly have multiple projects and you do not mind the upfront cost. However, more often than not, it is more effective and sound to rent one instead.
Constant maintenance and cleansing for the machines are required. Owning excavator in Singapore can very expensive and damaging to your company.
Selecting of the right excavator Singapore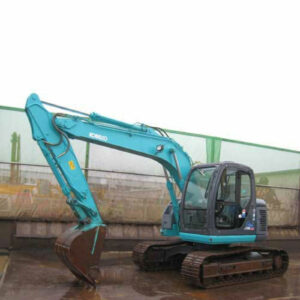 Knowing which excavator to choose before you begin your project is vital. This necessary step will assist to save over a few thousand dollars for your company's on excavator rental in Singapore.
With that in mind, you'd have to consider the following factors thoroughly:
What type of construction is it for?The goal and task lists of the project is an important factor. There are multiple varieties in an excavator. Although standard excavator should be more than enough for small scale projects that only involve simple tasks such as digging, specialized projects such as marine excavation require amphibious excavators.
The condition of the siteAre there limited space and limited manoeuvrability? Utilizing larger excavators on a small site is not practicable as those machines would probably have a hard time moving around the site.
There are many more factors to consider when it comes to selecting the right excavator for your project. However, rest assured when you rent your excavator with us.
Our experienced team will advise you on the suitable excavator and address all the doubts you may have.
For more information, you may visit us here.