Renting an excavator in Singapore
Excavators is a essential equipment in construction. Contractors uses it remove high land and dig the foundation for their project. For those contractors that wants to cut cost for a long term period, they can consider renting excavators, just this alone can help them save a huge amount of cost.
Since buying an excavator in Singapore requires a large sum of money and high maintenance cost, some companies that has excavators will be willing to rent them out to other contractors for a short period of time when they are not in use.
Rockwell is providing excellent services for client and maintenance on our excavators. We offer different types of equipment such as the cotton glove, jumbo bags, and other industry bending machines.
Excavator operators
In order to rent an excavator, there needs to be someone who is trained professionally to be the operator. Giving professional training to someone may be costly for certain companies too.
Pros of owning an excavator
Owning your own excavator benefit the company in terms of the profit they earn each time they rent out the excavator. However it may cost a large amount of upfront before starting the business, they also need professional operator in the company so they can help with operating on excavators.
Excavators that requires maintain and cleaning after using needs manpower to do it, however if the machine is damage, it needs time to transport to manufacture for repair. All these will cost a sum of money for sending for repair, hence the machine must be well managed.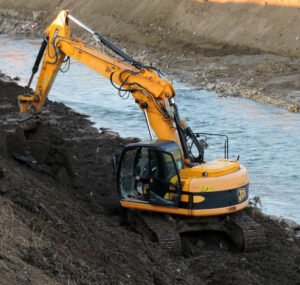 Here in Rockwell Engineering & Equipment Pte Ltd, we provide excavator rental service.
Click here to find out more about the costs and types of excavator rentals ! You can also visit us at :
Address:
24 Tuas Avenue 8 Singapore 639239
Or call us at :