What is a polypropylene bag?
Polypropylene bag are strong puncture resisted bags and it is used to transport a wide variety of material.
These bags can also store dry goods as well as any heavy other materials.
These polypropylene bags are more accurate as compared to the other bags it is manufactured by the woven fabric.
These woven fabric used to make the polypropylene bags are:
Melting away the polypropylene Pellets.
Extruding the polypropylene pellets into thin flat sheets
Cutting the extruded polypropylene sheets into thin shapes
Rolling the polypropylene tapes onto bobbins
Weaving the PP fabric from the bobbins loaded on the circular or flat 

weaving loom

.
These Polypropylene bags can be 100% Reusable as long as we hand the bags with care these bag are non toxic as well and it can fit more the the other FIBC bags these bags can cost more costly in the market but it is very good in storing many heavy as well as bulky items these bags can hold up many materials as well. Many companies have to find a specific website to purchase these polypropylene bags which it is rare to find it but some of the companies purchases it from direct suppliers. These bags can be very hard to get in the market but it can cost very costly.When purchasing these bags make sure u purchase it from a direct supplier or either a trusted online store as these bags are really rare to get it. These bags can be recycable and reuse if we hand it with care as well. Do purchase your bags online now as it is a very rare bag to purchase it in the market and it is expensive as well.
At Rockwell, We provide the best service if there is any further enquiries do visit our websites.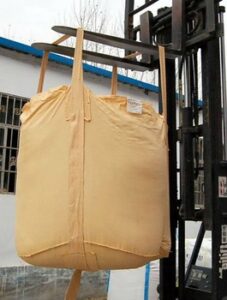 More
If you want to know more, you can click here to visit our website!