What about one-ton sandbags?
One-ton sandbag is made of hessian (burlap), polypropylene, or other sturdy materials that are filled with sand or soil and used for flood control, a military fortification, and many more!
Not only that, it can also add as improvised additional protection to armored vehicles or tanks.
Advantage
The advantages of having these sand bags are inexpensive many people uses this bags for storing sands , and many other sandy materials these bags are like polypropylene bags as it weighs the same amount but it is more inexpensive then the polypropylene bags as it is made of woven material while the sand bags are made of hesian as well as the sand bags are not waterproof compared to the other bags.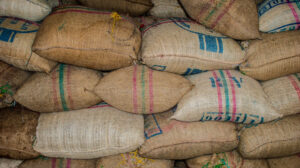 These bags are lighter compared to the others as the material made of these bags are made to be lighter. This also means that it cannot store more than other bags as the size of the bag is small enough to fit just a few things. The sandbags are good in storing sand materials.
Some workers may find these bags easier to use and are better than the rest as it is much lighter than the rest. These bags are much more limited than other bags as it only sells at a specific store whereas others would be sold online
Where to buy them?
If you would like to purchase you can purchase it from Alibaba website or many more but it takes days to deliver. Some people even find it from specific stores in which stocks are so limited.
More
At Rockwell, we provide the best service we can. If you want to know more or you have any inquiries, you can click here to visit our website, you or can click here to contact us!