What is cotton glove used for?
Cotton Gloves are used to protect your hands against abrasions as well as it can prevent you from any cuts or scratches when you are handling sharp objects. They are very useful especially when the workers are working at the construction firm as they have many projects to do which they might have to deal with sharp objects. With these gloves, we do not have to worry about your hands getting scratched as well as it can prevent hands from getting any rashes as well.
How are cotton gloves made?
They are made out of textile mills raw cotton that turns into yarn or fabric. They can be made from either option. If it is made out of yarn, we can refer to it as a "knitted cotton glove". If it's made out of fabric, we can refer to it as a cut-and-sewn cotton glove. These gloves can be recycled and reused if we handle them with extra care.
This is helpful towards patients who suffer from eczema and can prevent workers to get cut or injuries when handling rough materials.
Where do we purchase cotton gloves?
You can purchase it from any outlets as well as or any trusted online websites like Alibaba, Taobao, Shopee. Whereas some of the companies prefer a specific brand. They are harder to find suppliers as some companies brand is not the specific brand that the company is looking for and some suppliers which supplies all these gloves are very costly.
At Rockwell, we provide u with the best service we can offer.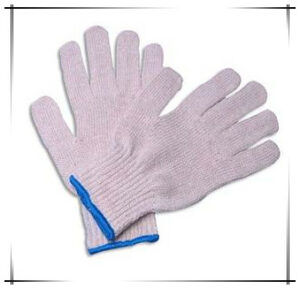 More
If you want to know more, you can click here to visit our website!