Introduction
Jumbo bags have gained great popularity in recent years when transporting bulky items. Some reasons include its durability and economic effectiveness. Furthermore, they are also safe and hygienic in nature while allowing multiple re-usage. Below are some uses that makes it a useful option for most business needs.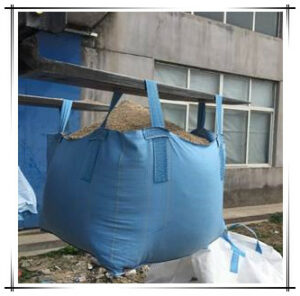 Uses and Applications
1) Storage
As it can contain loads up to as much as one ton, it is the ideal option when storing heavy items such as cement and sand etc..  This makes it ideal for companies in the construction industry where there is a high usage of such materials in its day to day tasks.
2) Transportation
Due to its ability to withstand heavy loads, it is also preferred when transporting items. This is because they do not take up a lot of space as compared to a container, while also being significantly cheaper as well. Lastly, as they are available in different shape and sizes, it makes it a viable option for cost-conscious and price-sensitive companies who are seeking a cost effective way to transport their goods locally or globally.
Conclusion
The one ton bag supplier in Singapore is a necessary supply because of the industry demand, the construction companies need a large amount of jumbo bags to facilitate their daily tasks.
We supply our client the best quality of one ton bags that affordable and durable. This gives us a good reputation as a supplier in the construction industry of Singapore, that with low-cost and good quality.
Buying equipment? Find Us Now!
Contact us at Rockwell Singapore