What is Jumbo Bag?
Jumbo bag is a form of storage carrier that transport bulk products such as sand, cement and fertilizer from one point to another.
Other common names are bulk bag, one ton bag and FIBC bag.
Despite being lightweight, these storage carrier are in high strength, capable of carrying large capacity products.
What can it do?
Store materials more than 2,000 pounds.
Easily transport
Reused and Recycled
Jumbo bag can carry many materials, as well as these bags, they are different like those other bags and these bags can store more than the others.
Construction site uses these bags to store materials like bulk goods and many other type of goods.
Not only that, they are also made of polypropylene materials. These bags are good in recycling for fertilizers and more.
Reusing
Some companies provide FIBC cleaning services including collection, inspection and cleaning so that they may be returned for further reuse.
Reuse for FIBC's encourages sustainability and a circular economy, as reusing refurbished bags reduces waste and dependency on raw materials.
Recycling
Jumbo bags are recyclable.
Plastic products such as battery cables, brooms, brushes, trays, bins and parts.
How jumbo bags recycled
Like any other industrial plastics, the process begins with the proper collection.
It requires that the material is compacted into bales for easy collection and market value.
FIBC's are collected in large quantities, so recycling is usually feasible only for businesses or ones that can store bags over time.
Where to purchase jumbo bag?
You can purchase it at any online web stores as well as any stores that is selling it.
Do purchase it at the right stores as well as any other stores, some can't be trustable as jumbo bag can break easily.
Do purchase your bags now!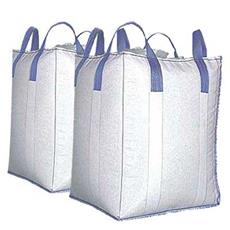 Interested?
If you are intend to buy, feel free to contact us.
Our website: https://rockwell.sg/