Benefits of using jumbo bag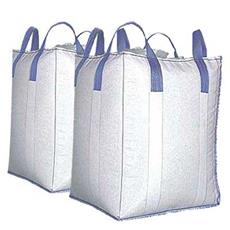 What are some of the benefits of using jumbo bags?
Jumbo bags are industrial bags that are typically used for transporting and storing large amount of fine materials such as cement, sand and grains.
There are also certain benefits of using jumbo bags, some of these includes:
1. Saving storage spaces
– they can help you save storage space when their bags is filled up. Jumbo bag is also stackable which allows you to use your storage space effectively.
2. Cost-effective
– Using jumbo bag can also help a company save and cut cost as they can be recycled and reused under certain conditions. Jumbo bags are lightweight which can also help save cost while transporting goods.
3. Ease of transportation
– Jumbo bag are more flexible and easier to transfer, therefore, it is easier to transport them compared to any other options in the industry sector.
4. Safety 
– It is safer and more reliable to use for storing and transferring a large amount of construction materials.
5. Long lasting material
– Jumbo bag are made of woven polypropylene which are longer lasting for the convenience of transporting and storing goods.
How to handle and store jumbo bags?
Keep them away from UV ray
Bad weather like rain, snow, and storms can lead to lightening the jumbo bag material quality from time to time.
 Ensure that you are placing the bag in areas whereby it is free from significant indoor moisture as this could lead to downgrade of the material
Conclusion
In conclusion, the use of jumbo bags can be very beneficial to the contractors working in the construction industry, as well as to the companies. It is always a good practice to place your jumbo bag away from the UV rays and bad weather to maintain its best quality.
For more information about where you can get jumbo bags and what kind of bags to use for different purposes, you are welcome to check out Rockwell. You can also visit them at:
Rockwell Engineering and Equipment Pte Ltd
Tel: +65-6464 9347
Tel: +65-9673 6302
Address:
24 Tuas Avenue 8 Singapore 639239