What are they?
Jumbo bag are industrial bags that is mainly used among contractors on a construction site to store and transport dry and flowable materials such as grains, cement and sand.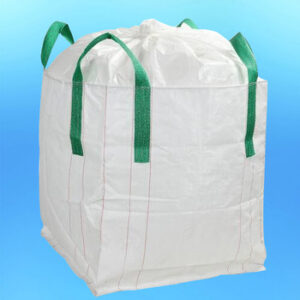 Benefits of using a Jumbo bag
Jumbo bag can help you to save a lot of storage spaces.
Jumbo bags can maintain their shape when it is being filled, it is also stackable which allows you to save storage space effectively.
Jumbo bags can also help a company to save costs as they are very lightweight which can help a company to save on transport cost, they can also be recycled and reused several times.
Jumbo bags are designed to be very flexible and low weight. Thus, transportation will6 not be a big problem to the company.
Jumbo bags are also made to be used safely for contractors and more reliable to use for storing and transporting large amount of construction materials.
They are long-lasting and can withhold materials that are up to thousand times of its own weight.
Different types of Jumbo bag
Jumbo bag comes in many different types, depending on the purpose of your usage.
Woven jumbo bag are usually lightweight and is manufactured using the best quality conductive threads and modern technology to keep up with industry standards.
One Ton bag are usually antistatic, and prevents leakage problems as well as wear and tear.
Box bag are usually made of  high grade polypropylene and advanced technology. They are also very cost-effective, high in clarity, retains moist
Where to find them?
Are you looking for a good quality jumbo bag? Here in Rockwell Engineering & Equipment Pte Ltd , we offer them with the best quality at the best price! If you have any enquiries, do drop by our office or call us! Our team will provide you with our best services !
Tel: +65-6464 9347
Tel: +65-9673 6302