What is Bulk bags Suppliers
Bulk bags suppliers are searching of ways to maximize profits while cutting costs and protecting its space.
Bags have helped thousands of businesses around the world to achieve this goal.
From food to sales of products and equipment.
It provide an efficient and affordable way of storing and transporting products.
Each bags arrive with the same quality when they were packed together
The process of these bags also contains with high levels while made of plants.
Bulk bags
The making of this process consists of a steps that will apply of a design
Whether bags need to be made square, tall, overbuilt or cost effective.
Each must undergo cyclic testing for Safe Working Load(SWL) and safety factor.
What makes it unique?
Throughout the industrial sector, FIBC are the preferred standard when it comes to bulk bags.
With their flexibility, FIBCs can be used for various purposes in a multitude of settings.
Factories, pressing plants and storage facilities, as well as work and construction sites.
As a storage facilitator, FIBCs allowed companies to consolidate valuable space in tight quarters.
Therefore, fulfill the requirements of numerous businesses and applications.
If a company needs to store and transport items that are bulky, the task can easily be accomplished with FIBC bags.
They have provided an efficient and affordable means for the safe.
Transportation of food and other products with high safety requirements such as petrochemicals and substances.
For bags to meet the requirements, they must pass performance tests to ensure there is no breakage, cut, tears or safety concerns.
In conclusion
At Rockwell, we supply bulk bags of the best quality to our clients. We aim to provide our client with bulk bags that are low cost and durable.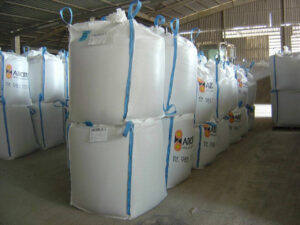 Interested?
Feel free to Visit us here!
Address: 24 Tuas Ave 8, Singapore 639239