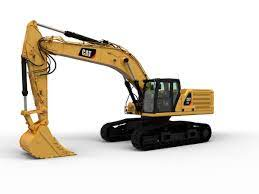 Why have an excavator and what can it do to help benefit us.
Do you have these questions in your mind that you can't stop thinking about why we need one? Another thing could be that it might not be as important or maybe it doesn't serve any purpose. But you are all wrong about excavators and you don't know the details or evidence to prove that excavators are useless.
An excavator is a heavy construction machine that has different components which consist of a broom, arm, bucket, and undercarriage with track and wheels.
It also has a cab rotating superstructure atop the undercarriage track and wheels. Its main purpose is to dig and can take on hard assignments like lifting various heavy objects.
They can complete any wide range of jobs given and it comes in different sizes depending on which one you need for the job.
Another purpose of the use is for construction sites. When it comes to doing construction projects. These can be big or small projects that need more manpower to complete the task. So this is why you need one at your disposal. This may not be easy for construction companies. Why as the excavators are too expensive to afford as many.
Many small construction companies can't afford to buy one. But rather rent one instead as an alternative way to minimize the overhead cost. Now that you understand why have an excavator in your job. How you prefer to rent it instead. Now that you know everything about it.
If you're looking to rent an excavator for construction work and you can't find one company to resource you with the supply of excavators? I wisely recommend that you go to our Rockwell website.
This company offers service that includes the rental of excavators.
They also have attachment tools as part of the rental service, if you need them for the excavator as well. Want to know more about what excavators we have available for rental? You can go to our website for more information.