What is an Excavator?
Excavator is a construction vehicle that is used to excavate large objects. Its made up of 2 parts.
Driving base associated with a powerful arm with an attachment that is designed.
The operator sits within a small cab matched to the base and controls the arm.
The excavator uses a Hydraulic system to generate force to control the arm of the machine. It also uses a chain wheel system for it's movement.
Excavators
Excavators used in large and small scale constructions.
In addition, its also used for projects such as cut and fill, road construction, landscaping and more.
There are several types of excavators which are guided for purpose.
Activities forms a big part of a construction business and it cannot be done on a right equipment.
Workers are greatly depend on these machines to handle their respective tasks.
If you are selecting the right excavators is the only way for any construction job.
Furthermore, this aims to provide basic guidelines in choosing the right excavator for construction.
It is mainly helpful to look at the components. What it contains called a house, undercarriage, boom, stick, and bucket.
These features motors and gears to move all the equipment and a spot for someone to sit and control of the machinery.
The main reasons of using digging trenches and others. In addition, more easily and effectively than any other equipment on the market.
Of course companies across many industries may be looking at excavators for sale.
These are used for projects or simply heavy lifting of objects. Its a wide range of using it.
Similarly, there are different types of helping the right one needed for the job at hand.
One example is a tracked and wheel excavator, which is perfect when the job calls.
As such as, digging, material handling, brush cutting, demolition, construction work, and much more.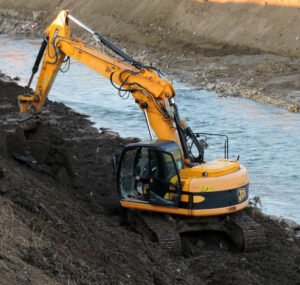 Interested?
Visit us here for more information!
Address: 24 Tuas Ave 8, Singapore 639239