Excavators
Excavators in Singapore is a great options for most constructions tasks. However, it is very important to ensure safety when using them as it can lead to severe consequences if used correctly.
This guide aims to provide some simple tips during operation to achieve this aim.
Renting Excavators
Excavator can use in many different ways like digging of trenches, holes as well as building foundations and many more.
What are the tips before renting an Excavator
Tip #1: Provide appropriate training
Providing the appropriate training to employees on how to operate the machines is critical.
This is because it forms the foundation of knowledge for them to operate the excavator safely and successfully. Improper training will indubitably lead to high risks on the work ground involved.
Besides sending workers for courses to get an initial license, it is important to regularly sending them for courses to improve their knowledge of the relevant machines.
Tip #2: Follow Safety Guidelines
Without workers to operate these machines, the task will not be completed.
They are also determine on how well the task is done. Hence, safety is more important. Basic measures can include simple steps such as wearing the necessary PPE's for every task.
Others can include ensuring good machine functionality, following guidelines on the ground and being self-aware of potential dangers to yourself and others around you.
Report any safety lapses and oversights observed by your supervisors immediately.
Tip #3: Understand your equipment and surroundings
Besides safety guidelines, aware of the limitations of each equipment.
Lastly, workers must pay attention to their areas to ensure that the machines can be effectively.
For example, like taking note on the ground terrain, whether the work here is done on steep or slopes.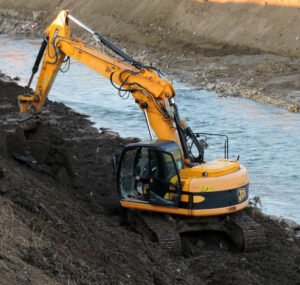 In Conclusion
Due to the companies that are renting excavator some of them actually purchases it with their own companies fund.
Do rent your excavator at a trusted rental store or purchase it online now. Do not rent from untrustable rental stores.
Interested?
Feel free to contact us.
Website: https://rockwell.sg/
Address: 24 Tuas Ave 8, Singapore 639239