Excavator Rental Service in Singapore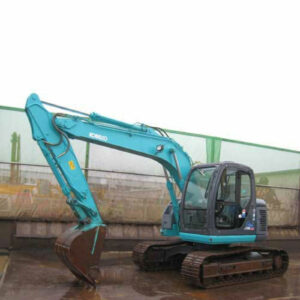 Getting an excavator in Singapore can cost a huge sum of money, so there are a few companies that offers excavator rental services. Renting an excavator will be able to help budget companies to save a huge sum of cost.
Excavator rental prices in Singapore
The cost of your rental depends on a few things, but the prices usually ranges from $150 to $1500 USD per day for an excavator.
First, consider the duration you need to rent the excavator for, one tip for you is that you can do all the excavator work at once and finish within the shortest time possible to save more cost.
Then, always make sure there is no additional charges like delivery fees etc. If you have rented an excavator but no one can operate on it, you can also try hiring a operator, the average cost of hiring an operator can range between $20-$50 per hour.
Rockwell Engineering & Equipment Pte Ltd
Rockwell is providing excellent services for client and maintenance on our excavators. We offer different types of equipment such as the cotton glove, jumbo bags, and other industry bending machines.
If you are looking for excavator rental service, you have found the right company! Here in Rockwell, we offer well-maintained excavator rental services at affordable price rates, we have a wide variety of selection,  you can choose from, all at different models and sizes depending on what you need to use it for.
We also have professional operators with years of experiences to help you operate your excavator!
Need to rent an excavator along with professional excavator operators? Please do not hesitate to contact us, our team will assist you with our best services !
Our contact:
Tel: +65-6464 9347
Tel: +65-9673 6302
Our Address:
24 Tuas Ave 8 Singapore 639239