Importance of a cotton gloves
The hand is our most important tools. However, the workplace can create hazards for them.
Thus, if the workplace tasks gets a physical toll on your hands, it is absolutely necessary to protect them with the correct gloves.
Although there is no single glove provide appropriate protection for every work situation.
Similarly, it is critical to assess and select a glove that provides the right protection for the job task assigned.
How are cotton gloves made?
Textile mills process the raw cotton into a yarn or a fabric.
Cotton work gloves can be made from either option, which are called knitted or cut-and-sewn, separately.
Three cons to cut-and-sewn cotton gloves.
Wasted Fabric
Labor intensive
Stitching results in bulky seams
Inspection
Inspectors can be assigned to conduct a test to determine the presence of pinholes using pinhole detection and screen machine.
By using it, make sure that there is no pinholes which may lead to contamination and through the injection of compressed dried air into the glove.
Use
Workers should limit their contact only to those materials involved in the work process and avoid coming into contact or handling other materials that are not part of the procedure such as their own personal belongings, and also face and clothing.
This is to prevent any form of contamination when handling dangerous substances.
Handling and care
Cotton gloves can be easily washed and dried due to its quality and thermal properties.
With its high tenacity, a large number of cotton gloves can be loaded at once, making the washing process much more convenient.
In addition, cotton fiber can be dried by using machine dryers.
Most important thing is that when handling the wash is to ensure that the water temperature should not be that high to prevent shrinking of gloves.
It is recommended to wash in heat setting at approximately 40-degree Celsius to prolong the life of cotton glove.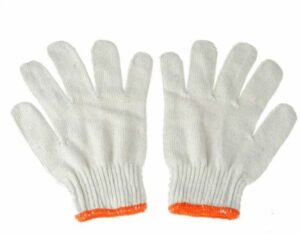 Interested?
If you are intend to buy a cotton gloves, feel free to contact us
Our Website: https://rockwell.sg/