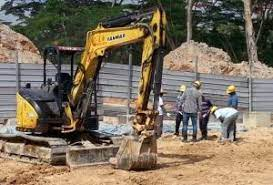 Where can you get an excavator operator? How are you going to hire them?
Have you ever thought about why construction companies need them in this industry? They are another type of worker who can use heavy equipment, including the excavator. What are excavator operators from your point of view?
They are the ones who are responsible to operate an excavator and even use it for construction purposes. These operators are specially trained by the company to know how to operate it on a construction site. Without them, you are not able to have any that can complete the job on time, if there is a deadline coming.
But for those industries who need to get an excavator operator. It will be impossible to find one that is good for you to do the job for you. There are lots of companies that might have excavator operators. This is difficult to decide as you need to find out more information about them. You would even have to look at the type of services they provide to their clients.
For industries, that want to get an excavator operator. I suggest that you go to Rockwell's website. This company specializes rental and procurement of construction tools and equipment. They have well train operators who have over 500 hours of experience with equipment ranging from excavators to breakers.
What is better about this company, is that they provide the best service when it comes to rental and transportation services. Other than that, they can also understand the construction projects and they can provide accurate results and respond quickly. If you want to contact them, they have already stated their phone number and email address.
I think that this company will be suitable just for you. For more information about them. Here's their website.