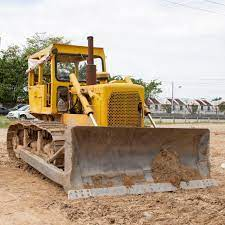 Do you even understand what a bulldozer is and how can it help you?
For those that don't know what is the difference between using a bulldozer and others. I suggest that you Dorz's website. This website has provided relevant information about it and gives useful advice on how it benefits.
This is another type of construction vehicle that provides a lot of horsepower. They are also known as part of earthmoving machines. These machines are commonly for digging, excavation, and leveling dirt.
They are the most popular tool to have for a construction company. Dozers are great, especially for other heavy-duty work. There are many kinds of projects that a bulldozer can do. Their flat blades can push and move large amounts of dirt. They are an additional help with a backhoe, other digging machines, and earth-moving machines for excavation projects.
This even included details, of the various types of manufacturers. Examples of them would be Caterpillar, Liebherr Group, Komatsu and John Decree & co.
They included background information about each of them and what services they provided. They are the ones who produce and supply dozers to construction companies. This website has also given Safety protocols and tips for you to avoid any accidents when using the bulldozer.
When it comes to using it, do you know how to operate it? Before you can operate one. You have to be fully trained and take courses, for you to be fully certified. Then you can gain access to driving the bulldozer when working.
They even add the history of bulldozers in terms of their origin, their creation, and how it has evolved over the centuries. If you want to know more, I think that you should read about it on their website. You can go and visit our Rockwell website.