At Rockwell, we provide excavators rental services for all your excavation works. In this article, we will share the various safety guidelines that you need to know before renting out an excavator.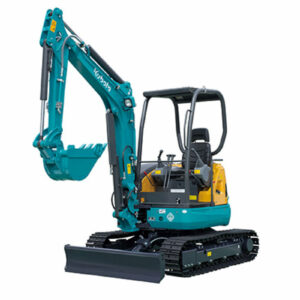 Before operation
To prevent site accidents from occurring, the site manager should conduct a basic inspection on the excavator. This includes checking all safety devices. Examples of safety devices: horns, light, fire extinguisher, wipers. Any missing/ defective part should be replaced immediately. This is to ensure that all devices are in good working condition before excavation work. A quick check on all control levers to make sure that they are functioning.
During operation
Excavator operator needs to be well-train and certified to operate the machine. Workers who are not skilled to operate are not allowed to sit on the operator's seat. Operator needs to have seat belt on at all times to keep him in place. In addition, to maintain full control of the vehicle. Operator is to abide by the speed limit and manoeuvre the excavator at the specified rate. Furthermore, the operator is to reduce the speed when manoeuvring on rough terrains. This is to prevent the chances of skidding or vehicle overturn. Carry bucket low to the ground when transporting to ensure visibility and stability.
Extend the excavator's boom and arm, and roll out the bucket when manoeuvring up slope. This is to prevent the machine from sliding. When manoeuvring down slope, ensure that the bucket bottom is parallel to the ground.
To avoid cave-ins, dump soil far away from the excavation area. When emptying the bucket, never strike it against another object.
After operation
Ensure that the bucket is lowered to the ground when the excavator is not in use. To cool down the turbocharger, switch the engine to half throttle for a few minutes before completely shutting it off. Lock cab after exiting the excavator.
About us
At Rockwell, we provide excavator rental services of various types to our clients. We aim to provide our clients with excavators that are affordable and suited for their business needs.
Contact us at Rockwell Singapore, we would be happy to be at your service!