In need of renting Excavators?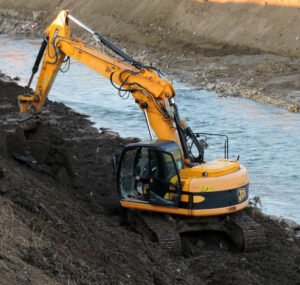 Is excavator rental common to you?
Rockwell Engineering & Equipment got your back
About Excavators
Excavators are mostly seen in construction sites as it is an essential equipment for contractors as they can remove highland to dig the foundation of their projects, the use of excavators are mainly use in the cleaning phase.
Excavator have exist over decades and has been improved by generations, the usage for the excavator is wider than before. Thus the contractor can be based on the location to use the different type of excavator. Each type of excavator has always had the best advantage in a particular area.
Types of Excavators
There are a few types of excavators from one being a crawler excavators to wheel excavators and many more.
Crawler excavator runs on the chain wheel system. this type of excavators is mainly used in hilly areas. With the low ground pressure of spreading of load on areas, it is also used on weak soils.
Wheel Excavators are designed to load and dump materials as they have low grip tires and is not suitable for hilly areas.
Why buy excavators when you can rent them?
As both methods has pros and cons, renting an excavator can save you a large amount of upfront cost, Thus contractors is most willingly to rent an excavator from the company for their service and projects, comparing with purchasing excavators renting will be more suitable as it will cost a significant upfront cost, for sub-contractor will hurt their business profits. Because there is a large amount of project that is a short period and may only need for a maximum ten rental days. As a rental service provider in Singapore, Rockwell has provided good services for clients and maintenance on our excavators.
Interested?
if you want to know more about excavator rental,  you can click here to visit our website or if you are interested, you can send your quotation here.