How to choose the right Excavators?
Excavators in Singapore are vital to many industries and projects. From general contracting, grading, and pipe laying projects to mass laying projects to mass excavation, demolition and clearing jobs.
Having a right excavator is the key to achieve the results.
When choosing an excavator for your project, there are many important considerations.
Firstly, you need to look at the reach and dig depth. Lift, bucket, flotation and weight capacity are also important factors to explore.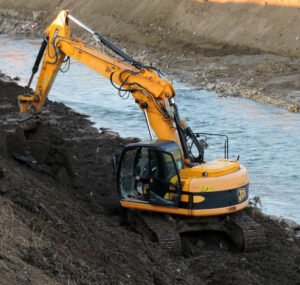 Excavating Activities
This forms a big part in the operations of a construction business and substantial parts of its work cannot be done without the right equipment.
Workers greatly depend on these machines to facilitate their constructions tasks, which means knowledge in selection of the right excavators is essential for any construction job.
In addition, this guide is to provide an overview and basic guidelines in choosing the right excavator for the job.
Type of Construction Work
A key factor to consider in the selection of an excavator is based on the objectives of the job. Selecting a machine to perform excavating functions only can be very different than it is for site preparation.
For example, standard excavators should be enough for small construction jobs that acquires simple tasks such as digging on land.
However, it is unlikely to work for specialized projects.
Conditions
Secondly, factors relating to the conditions of the work site such as space constrains and maneuverability should be considered.
For Example, using large reach excavators on smaller work sites is not possible as the machines can have trouble around the site efficiently.
Experience of Workers
Lastly, the experience of workers must be taken into account. In experienced hands, excavators are versatile and useful tools that can help immensely with construction tasks.
However, it can also be highly dangerous if used correctly. Therefore, in the selection process, companies must ensures that employees have the necessary experience to operate the machines chosen for safety purposes.
Interested?
If you are intend to rent an excavator, feel free to contact us
Our Website: https://rockwell.sg/